BIRD & BRANCH TURNERY CO.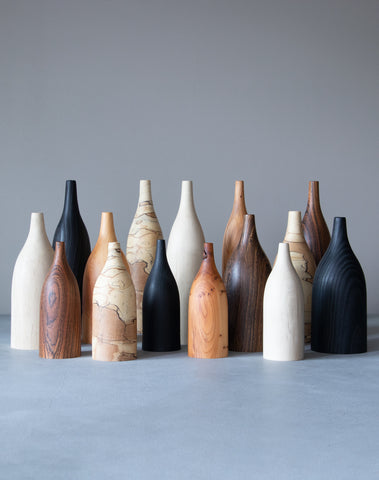 BIRD & BRANCH TURNERY CO.
England
In London's Wandsworth district, near Battersea Park, stands the striking Battersea Power Station, known for its four towering chimneys. Nearby, a workshop of skilled artisans combines traditional woodturning techniques with modern design concepts. BIRD & BRANCH TURNERY CO. work features clean, Nordic-inspired designs, with carefully selected wood materials from various countries, including the UK, ensuring exceptional quality in both texture and grain pattern. What sets them apart is their commitment to sustainable production. They prioritize building strong supplier relationships, striving to achieve sustainable manufacturing practices.